Monday 05 May 2014 22.51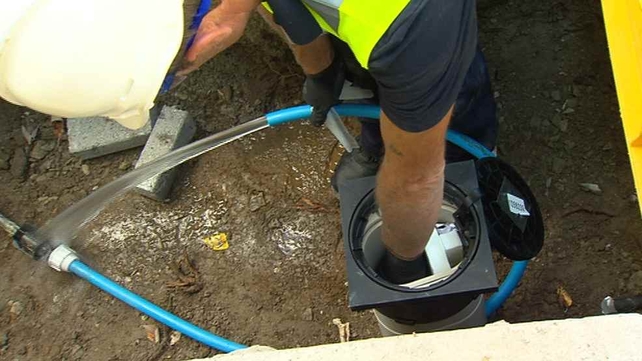 Phil Hogan said concessions for some groups would be included
Minister for Environment Phil Hogan has said that agreement has been reached between Fine Gael and Labour on water charges.
Speaking in Mullingar this evening, Mr Hogan said the Cabinet will discuss and sign off on the proposals tomorrow morning.
Mr Hogan said details of the water reform package will then will be published.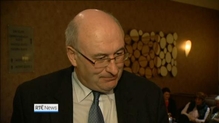 He said it would include concessions for some groups.
The Cabinet is also due to discuss its construction strategy tomorrow.
It will look at creating jobs in construction, including increasing house building.
There was contact by officials from the two Government parties over the weekend and progress has been on a number of issues related to water charges, which have to be signed by the Cabinet.
It has already emerged that the Government has abandoned plans to introduce a standing charge.
It is also understood that on top of the general free allowance for all households, there will be an additional allowance for children.
It is understood it will cover all water used by those under 18 years of age.
An affordability package is also thought to have been agreed for pensioners, carers and people with disabilities.
They will receive a €100-a-year allowance on top of the general allowance as was reported over the weekend.
This is expected to cost €40m, which will come from the Department of Social Protection.
On whether the charges would increase for other users as a result of the measures, sources say they believe the average bill will still be €240 a year and the new measures mean that households will be charged by usage.
Government sources on the Fine Gael side say they rejected a proposal for a waiver for Social Welfare recipients on the basis that they argued it would have increased water charges for low and middle income earners.
They also said it would prove a disincentive for some people to return to work if they were offered a job.
Labour sources are stressing that they looked for measures in relation to four groups: children, the elderly, carers and people with disabilities.
Fianna Fáil has tabled a private members' motion on the issue, which will be debated tomorrow evening.
TOP STORIES

RTÉ News – News Headlines