Thursday 12 June 2014 10.03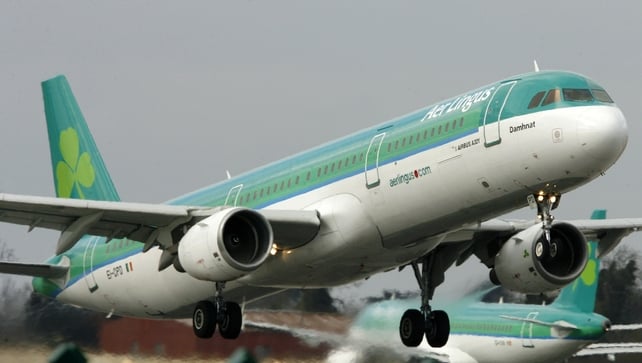 Aer Lingus says operating profits will fall by 10-20% due to threatened strike
Aer Lingus has said the threat of a strike by cabin crew for June 16 and 18 – which has now been called off – has caused "significant damage" to its trading and forward bookings several months into the future.
Its shares fell sharply in Dublin trade this morning.
The airline issued a trading update in respect of its full year 2014 operating outlook today.
It said that assuming that no further strikes are threatened, it expects that its 2014 operating profits (before net exceptional items) will be 10% to 20% lower than last year. 
"The outcome will depend in part on the speed with which we can win back customer confidence," Aer Lingus said.  
The airline said it welcomed the indication given last night by IMPACT, following an intervention by the Labour Court yesterday, to defer the further two days of strike action that had been called for June. 
It said the deferral is to allow consideration of an interim recommendation to be issued by the Labour Court today.  
Aer Lingus said it continues to engage with the IMPACT union under the auspices of the Labour Court to resolve the row, adding that further announcements will be made as appropriate.
Cabin crew at the airline went on strike over the busy June bank holiday weekend in a row over rostering.
TOP STORIES

RTÉ News – Business Headlines