Saturday 07 June 2014 13.05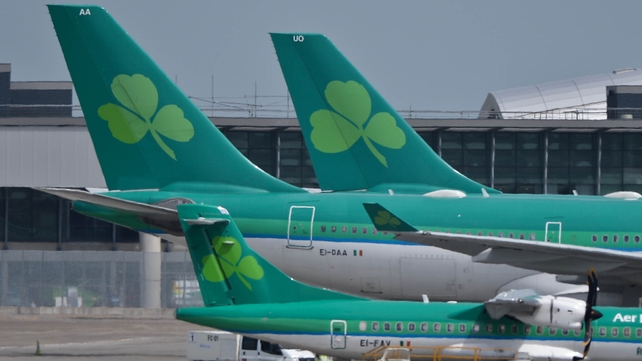 The union representing cabin crew has called for strikes on 16 and 18 June
Aer Lingus has said that two days of strike action threatened for the week after next will disrupt thousands of passengers as the peak holiday season starts.
The dispute over cabin crew rosters at Aer Lingus is showing no sign of being resolved.
IMPACT trade union, which represents cabin crew, has called for strikes on 16 and 18 June.
However, the airline said it was engaging with the union and does not understand why IMPACT said the talks collapsed.
Aer Lingus Director of Communications Declan Kearney said that the threatened action could disrupt around 80,000 passengers.
He said the airline had reached agreement with crew over rostering issues as requested, and so was unsure as to what cabin crew were demanding now.
He said he was perplexed and at a loss as to why IMPACT had said that talks had collapsed.
The airline understood they would resume next week and that it only learned of further strike action through the media, he added.
However, IMPACT Assistant General Secretary Michael Landers said the union had requested for talks to continue through the weekend, but Aer Lingus had declined.
Mr Landers also disputed the airline's claim that crew had their demands on rostering issues accepted.
Minister for Transport, Tourism and Sport Leo Varadkar has said the State's industrial relations machinery could be used.
TOP STORIES

RTÉ News – News Headlines