Monday 03 March 2014 17.08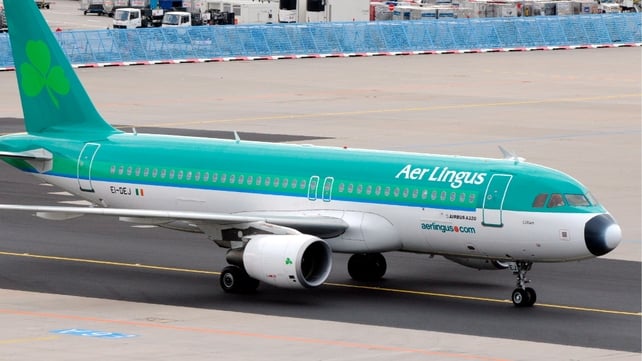 SIPTU plans a four-hour stoppage on 14 March
Minister for Transport, Tourism and Sport Leo Varadkar has called on SIPTU to call off its threatened strike at Aer Lingus and the Dublin Airport Authority over proposed cuts in the joint aviation pension scheme.
The union is scheduled to hold a four-hour stoppage at both companies on Friday 14 March as the busy St Patrick's weekend gets under way.
If SIPTU's stoppage goes ahead next week, it will cause chaos for thousands of passengers at one of the busiest times of the year.
Following behind-the-scenes contacts over the weekend involving Congress, Ibec and Government departments, a high-level expert group has been established to seek a solution to the long-running dispute.
The group is due to issue a preliminary report by the end of this month.
SIPTU's pensions committee is to meet tomorrow to discuss the issue.
Earlier, the union said that as of now, it has no plans to call off its threatened action.
Mr Varadkar has called on SIPTU to call off its threatened strike to allow the panel to complete its task.
He said a strike would not resolve the dispute, but said the appointment of what he called the "four wise men" might just work.
The panel is made up of Peter McLoone, former president of the Irish Congress of Trade Unions and General Secretary of IMPACT, Brendan McGinty former head of Industrial Relations at IBEC, accountant Eugene McMahon of Mazars, and Laura Gallagher of KPMG.
It has been established to carry out an "urgent investigation" into how a final resolution of the industrial relations issues can be secured.
In a joint statement on behalf of ICTU, Ibec, the Department of Transport and the Department of Jobs, Enterprise and Innovation, it is acknowledged that important areas of disagreement remain between the parties resulting in the current impasse.
The expert panel's brief includes discussions with "relevant stakeholders including management, the relevant trade unions, the LRC and the Labour Court".
However, as yet it is unclear whether they will consult with retirees now facing potential benefit cuts due to new legislation, or former employees who have not yet retired.
The statement urges the parties to engage constructively as a matter of urgency, warning that the potential consequences for them are stark should they fail to resolve their differences.
It says the Government, Ibec and Congress believe a final effort should be made to resolve this dispute without recourse to industrial action, which would be very disruptive for the travelling public and could have very serious consequences for the companies concerned, their employees, members of the Irish Aviation Superannuation Scheme and for the economy.
TOP STORIES

RTÉ News – Business Headlines