Friday 04 July 2014 07.26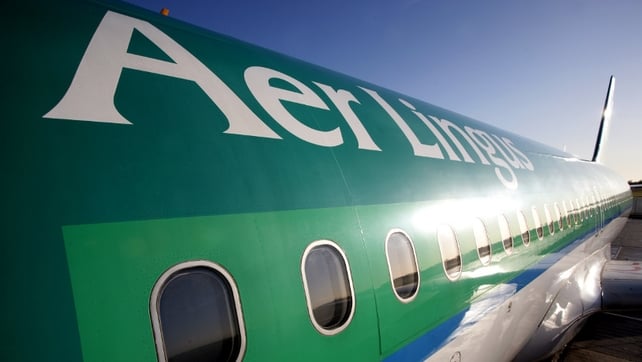 Aer Lingus carried a total of 995,000 passengers in June – excluding those on its regional operations
Aer Lingus has reported an increase in the number of passengers it carried in June, but noted that its load factor – or how many seats it fills on each flight – fell.
The airline said it carried a total of 995,000 passengers in June – excluding those on its regional operations – up 4.9% on the 949,000 carried the same month last year.
But its load factor eased by 0.7% to 85.5% from 86.2% in June of last year.
Aer Lingus said that its total traffic for the first half of 2014, including its Regional flights, rose by 3.4% to 5,235,000 passengers.
But its overall numbers carried were affected by the one-day industrial stoppage in May and the knock-on effects on bookings.
TOP STORIES

RTÉ News – Business Headlines