Friday 28 March 2014 18.51
1 of 2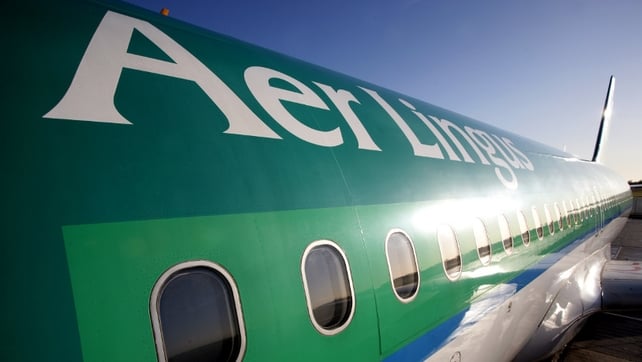 Aer Lingus is to pay only a quarter of a gain-sharing payment due to staff for meeting profitability targets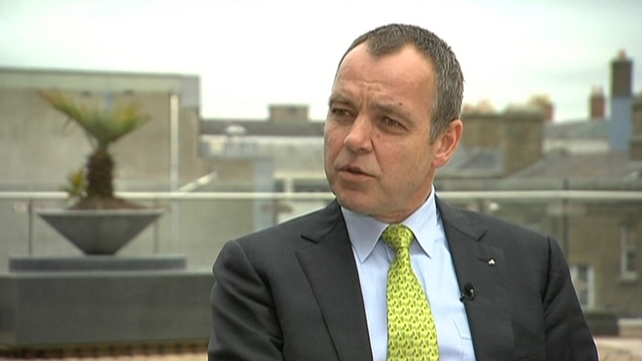 Aer Lingus CEO Christoph Mueller earned a total of €1.521m last year
Aer Lingus is to seek further savings totalling €30m under a new round of cost reduction measures including job cuts and increased productivity.
The new plan entitled "Cost Optimisation and Revenue Excellence (CORE)" is outlined in the airline's 2013 annual report published today, and is due to commence implementation on April 1. 
Meanwhile, the airline has decided that it will only pay around a quarter of a gain-sharing payment due to staff for meeting profitability targets until the long-running dispute over the pension deficit is resolved. 
 
In its annual report, Aer Lingus CEO Christoph Mueller said progress in reducing costs was inhibited last year by the inability to resolve the long-running dispute over the deficit in the pension scheme.
However, he said the airline can not afford any further delays and must press ahead to take advantage of the "opportunities to address the challenges" facing the company.
The two year programme, which has already been flagged to staff within the airline, has three elements.
The cost and "business optimisation" element will include further headcount reductions and increased productivity by the end of 2015. Under the title "revenue excellence", Aer Lingus aims to develop its merchandising and retail product, and improve functions including mobile apps and its booking portal. 
It will also be moving to the Terminal 2 in July 2014 at Heathrow which it claims will improve the passenger experience. 
Chief executive Christoph Mueller acknowledged that it had taken longer than anticipated to resolve the "legacy issues" of the Ryanair stake in the airline and the row over the pension fund deficit. 
He said this was a factor in the decision not to pay the full gainsharing payment of around €1,000 payable to each of 3,700 employees. 
He acknowledged that profitability targets had been met, and that ordinarily €6.25m would have been payable to 3,700 employees. 
However, Mr Mueller said the remuneration committee was exercising its discretion not to pay the full amount because the pensions dispute had not yet been resolved, and because an ongoing pilots' pay review could affect the gain-sharing payments. 
Instead staff will receive in interim payment of €250 "on account", the airline said. 
Aer Lingus CEO paid over €1.5m last year
Meanwhile, the Aer Lingus chief executive saw his total pay rise to more than €1.5m last year, according to airline's annual report.
Christoph Mueller earned a total of €1.521m last year, up from €1.293m in 2012.
The total included an annual bonus of €420,000, a special 2013 bonus of €400,000 and pension contributions of €175,000.
The company's annual report also shows that outgoing chief financial officer Andrew Macfarlane was paid a total of €669,000 last year.
This was down from the figure of €876,000 in 2012 as he voluntarily agreed to reduce his basic salary by 23%.
SIPTU has accused Aer Lingus of showing contempt for workers by awarding almost €1m in bonuses for CEO Christoph Mueller. 
The union's Pensions Policy Advisor, Dermot O'Loughlin, said it was ironic that the airline had increased the pension contribution for the chief executive from 25% to 40% at a time when it had failed to resolve what he called the "pensions debacle" for the general workforce. 
He also criticised the company's decision not to pay the full amounts due to workers under the employee gain-sharing scheme. 
He said members were outraged that Aer Lingus had arrogantly ignored agreements with employees that had enabled the company to return to profitability. 
He said that there seemed to be "one law for the rich and another for the poor at Aer Lingus". 
And the union representing Aer Lingus pilots and cabin crew has described the €1.5m package for Christoph Mueller as insulting and unsustainable – particularly as a pensions crisis is looming for staff.
IMPACT national secretary Matt Staunton noted that last month Aer Lingus pension trustees had warned staff that their retirement incomes were facing possible cuts of 20% or worse. 
He said that on top of that, the company had decided to slash an agreed staff gain-sharing payment by up to 80%.
He described Mr  Mueller's package, which included significant bonuses and a 40% pension contribution, as a personal pay bonanza which did not add up against the background of the tough measures and declining incomes imposed on staff. 
2013's profits were in line with airline's guidance
Last month Aer Lingus reported an operating profit of €61.1m for 2013 – in line with its stated guidance, but down 11.6% from the €69m reported last year.
Total revenue for the 12 months to the end of December rose by 2.3% to €1.425 billion. The airline said its average fare revenue per seat was up 2% to €90.43.
The airline said its long haul routes performed especially well last year with revenue up over 11% and passenger numbers up over 12%. But its short haul revenue was down 3.3% due to the good weather in Ireland and Northern Europe last summer as well as more competitive pricing.
Aer Lingus shares closed 0.6% lower in Dublin today.
TOP STORIES

RTÉ News – Business Headlines