Tuesday 13 May 2014 19.30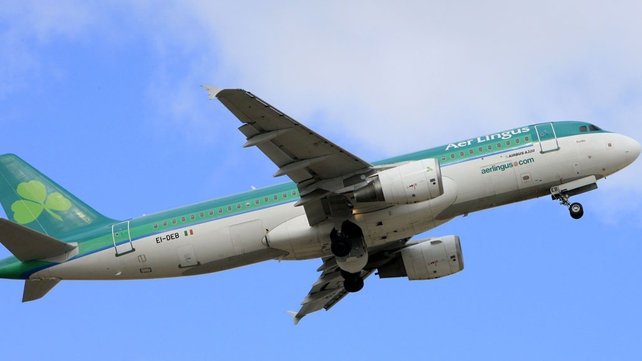 Cabin crew at Aer Lingus was a roster structure that mirrors the one used by pilots
Members of IMPACT's cabin crew branch at Aer Lingus are to engage in a one-day strike on Friday 30 May over an ongoing dispute relating to rosters.
The trade union has served notice of industrial action on the airline and said its members would place pickets at Dublin, Cork and Shannon Airports for the duration of the work stoppage.
The dispute centres on calls by Aer Lingus cabin crew for a roster similar to those for pilots at the airline, which would see them work five days followed by three rest days.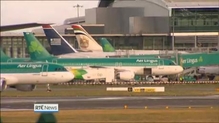 RELATED AUDIO & VIDEO
Cabin crew can currently work up to 60 hours in a seven-day period, which the union says can result in shift patterns of six working days, one rest day, followed by six more working days.
Last week, a ballot for industrial action was overwhelmingly backed by Aer Lingus cabin crew affiliated with IMPACT.
Minister for Transport Leo Varadkar has called on IMPACT and Aer Lingus to make full use of the Labour Relations Commission and the Labour Court so a strike can be avoided.
TOP STORIES

RTÉ News – Business Headlines