Monday 24 March 2014 17.29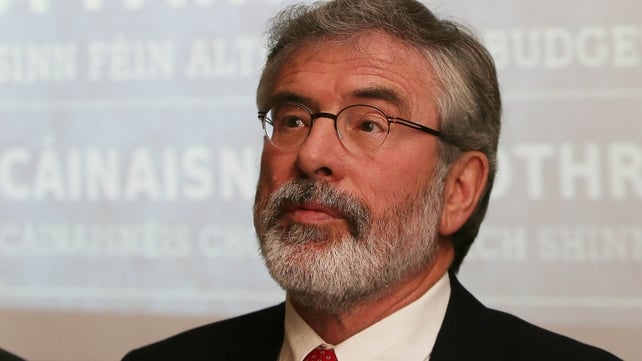 Gerry Adams says he has asked his solicitor to contact the PSNI
Sinn Féin leader Gerry Adams said he has asked his solicitor to contact the PSNI to inquire whether they want to speak to him regarding the murder of Jean McConville.
Mr Adams, who denies any involvement in the murder, said he is available to meet the PSNI if they wish to speak with him.
He was responding to media speculation that police may be interested in speaking to him about the McConville case.
In a statement, he said he understood the McConville family's anger and hurt given what they have been through and given what "some anti-peace process former republican activists have been alleging".
However, he said what happened to Mrs McConville was a terrible injustice, but he was not involved in any part of it.
Mr Adams also criticised the Boston College Oral History project describing it as "entirely bogus, shoddy, and a self serving effort by those involved".
He said: "Some of those interviewed by the project team have gone to great lengths to attack the republican struggle, the peace process and the political process through lies, distortions and personal attacks."
Mr Adams said the issue of the past needs to be dealt with through an independent, international, truth recovery process.
The mother-of-ten was abducted by an IRA gang after being accused of passing information to the British army in Belfast in 1972.
She was shot in the back of the head and buried 80km from her home.
The IRA did not admit her murder until 1999 when information was passed on to gardaí.
Ms McConville's remains were found on Shelling Hill beach, Co Louth in 2003.
Nobody has ever been charged with her murder.
TOP STORIES

RTÉ News – News Headlines