A former employee of the Áras Attracta Care Centre in Co Mayo has said he raised concerns four years ago about the impact of budget cuts on residents and staff at the centre.
Three separate investigations are under way into the treatment of residents at a unit in the centre in Swinford.
Noel Giblin, National Secretary of the Psychiatric Nurses Association, worked at the centre up to a few years ago.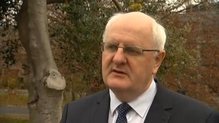 He said cutbacks had forced the closure of some units, making it very difficult for residents and staff.
Chairperson of the Special Needs Parents Association Lorraine Dempsey described the way in which residents were treated at unit three as a scandal.
An RTÉ Investigations Unit report into the home will be broadcast on Prime Time on RTÉ One tonight.
Gardaí, the Health Service Executive and the Health Information and Quality Authority are investigating a list of abuses and poor standards of care at the centre, which were exposed during the undercover investigation.
Residents were secretly filmed being force-fed, slapped, kicked, physically restrained and shouted at.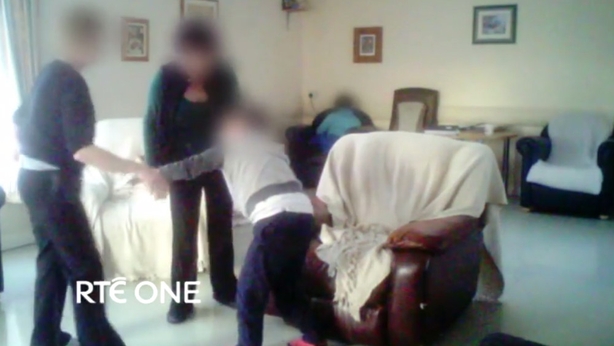 Some staff, who are the subject of the allegations, have been suspended until the investigation is concluded.
The Special Needs Parents Association said the HSE must take some responsibility for the treatment of residents at the centre.
Ms Dempsey said: "Absolute responsibility in any setting goes right up to top level management and in this case we're talking about the HSE.
"I don't think the HSE at higher levels can abdicate responsibility and just put full blame on those staff.
"The buck does not stop with the people on the ground … It goes right up to the top," Ms Dempsey added.
HSE Director General Tony O'Brien said nine members of staff had been taken "off duty" as a protective measure and without prejudice until the results of the investigation are known.
Referring to the planned broadcast, he said in an email to HSE staff that "staff members throughout the health service I have no doubt will, like me, feel utterly disappointed and betrayed by what they will see".
Mr O'Brien said it was clear that sending undercover workers or reporters into care settings had a certain value in exposing practices that otherwise may have continued.
He said he had asked for the Social Care Division to discuss how the HSE can incorporate such an approach into their safeguarding and quality assurance process for settings where vulnerable adults and children are cared for.
A number of experts featured in tonight's programme expressed their shock at the treatment of residents at the centre and criticised the actions of some staff members.
Head of School of Nursing at the University of Ulster Professor Owen Barr described the actions of some staff as "atrocious behaviour" and said it is "institutionalised" in its worst form.
"The idea that you would restrain someone and physically try to overpower someone in order to get them to drink, you really can't defend that on occasion," Mr Barr said.
Prof Barr also said that some staff members' actions amounted to assault.
"Striking an individual with intellectual disabilities, indeed striking anyone, is assault and in those circumstances entirely unwarranted – there's no threat, there's no risk," he said.
Ruth Northway, Professor of Learning Disability Nursing at the University of South Wales, said some staff members' behaviour was completely unacceptable.
"That's clearly abuse. You are physically abusing somebody else and any standards of care would say that that's totally unacceptable."
Gerard Quinn, Director of the Centre for Disability Law and Policy at NUI Galway, described the footage as "troubling".
"It's a relationship of threats and physical force. I've seen footage like this before, but to be frank, it's from eastern Europe, it's not from Ireland and I feel ashamed about this," he said.

RTÉ News – News Headlines