Updated: Friday, 21 Feb 2014 22:32 | Comments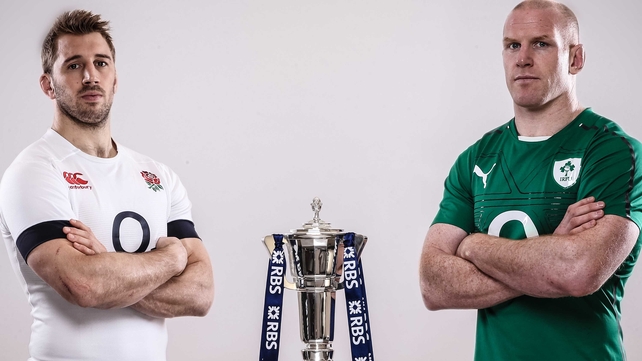 'Ireland can also expect to find it tougher to work England over in general play'
Live
Video
Audio
By Brendan Cole
England v Ireland, Twickenham, Saturday, 4pm
Ireland have already established themselves as leading contenders for the 2014 RBS 6 Nations but they may need to reshape their game to sustain their run at the title.
Two comprehensive wins have put them in position to challenge, but their results so far have been powered by forward dominance of a type that will be difficult to replicate at Twickenham. This English pack does not look like it will fold under a direct assault of the type that eventually wore out Scotland and Wales.
A change will be welcome in the sense that, despite winning by more than 20 points in both their games so far, there may be a more complete performance in Ireland. Specifically, Ireland may need to make full use of the talent in the backline, an area where they have shown flashes of excellence without landing any killer punches.
Eddie O'Sullivan, who reversed a 20-year-long period of English domination with a series of audacious wins in the mid-2000s, has advocated a game plan based on moving the English pack around and playing from touchline to touchline. With England fielding a heavy tight five and a back-row consisting of two blindsides and a number eight, Ireland may well follow that template, at least in the decisive period of the game.
The selection of Jordi Murphy in place of Tommy O'Donnell is one indication that they will do so. Murphy, an uncapped 22-year-old, covers the ground better than any Irish forward and could have a vital role as Ireland look to exploit a tiring English pack late in the game.
France's match-winning try in the final minutes in Paris, which saw Dmitri Szarzweski sprint past an exhausted and isolated Joe Launchbury out on the 15m line, is one concrete piece of evidence that England are vulnerable when stressed.
Applying the level of pressure that might bring about that loss of shape is, of course, a massive challenge.
Ireland will not be able to rumble forward with the same ease as they in the last two games, but the driving maul will be one key weapon for sapping England's energy. Ireland can also expect to find it tougher to work England over in general play. They held onto the ball with relative ease and made quick yards around the fringes against a Welsh side that seemed unprepared for their approach.
"Applying the level of pressure that might bring about that loss of shape is, of course, a massive challenge"
England will be much smarter about they go about ensuring Ireland can't establish the same rhythm.
Craig Joubert will also be a major factor in that battle. Ireland did not prosper under the South African against Scotland and cannot afford to be as full-blooded as they might like to be. Technical correctness more important than momentum and mentally, that has tended not to suit.
Again, Ireland may need to make small step changes to tilt the battle in their favour.
If Ireland can establish their maul and ball-carrying, the platform will be in place either probe through the touchlines or take on the English centres.
The more they can attack the latter, the better. Luther Burrell and Billy Twelvetrees have size and power and are a threat with ball in hand, but they look vulnerable to the intricate back play that was a hallmark of the Leinster 10-12-13 combination of Jonathan Sexton, Gordon D'Arcy and Brian O'Driscoll during Schmidt's time with the province. Owen Farrell, who lacks the pace of Sexton, is another who can be exposed.
Ireland's own defence will, of course, be tested by an English side that can expect a good supply of ball from their forwards. The kicking of Farrell and Mike Brown should also ensure at least some good field position.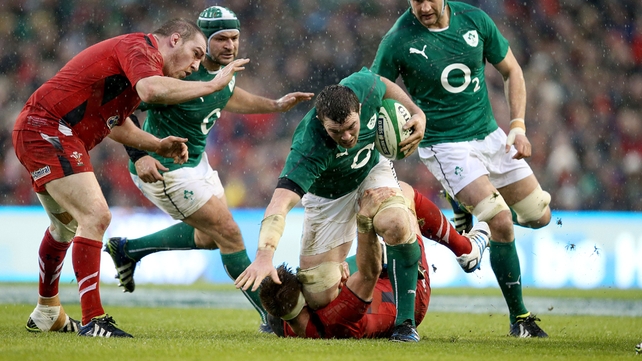 If England get into the right situations, Ireland could find themselves overwhelmed at times with Danny Care capable of setting a high tempo and the likes Burrell and Billy Vunipola capable of creating dangerous line breaks.
If Ireland can somehow stunt England's momentum up front, the pressure will come on to the likes of Farrell and Twelvetrees to make things happen with poor ball. The more Ireland make that happen, the better.
A key turnover could decide all.
England will also have their own plan for the final period, with the likes of Ben Morgan and Mako Vunipola primed to come in off the bench and skittle Ireland over as both sides tire.
But Ireland may just have enough quality to put the debutant Murphy in a position to shape the endgame. If he can, Ireland's backline quality may just prove decisive.
RBS 6 Nations Prediction:
England 13-17 Ireland
England: 15 Brown, 14 Nowell, 13 Burrell, 12 Twelvetrees, 11 May, 10 Farrell, 9 Care, 1 Marler, 2 Hartley, 3 Wilson, 4 Launchbury, 5 Lawes, 6 Wood, 7 Robshaw (capt), 8 B Vunipola
Replacements: 16 T Youngs, 17 M Vunipola, 18 Thomas, 19 Attwood, 20 Morgan, 21 Dickson, 22 Ford, 23 Goode
Ireland: 15 R Kearney, 14 Trimble, 13 O'Driscoll, 12 D'Arcy, 11 D Kearney, 10 Sexton, 9 Murray, 1 Healy, 2 Best, 3 Ross, 4 Toner, 5 O'Connell (capt), 6 O'Mahony, 7 Henry, 8 Heaslip
Replacements: 16 Cronin, 17 McGrath, 18 Moore, 19 Henderson, 20 Murphy, 21 Boss, 22 Jackson, 23 McFadden
13:00 on Saturday 22 February (Italy v Scotland and England v Ireland) on RTÉ Two and RTE.ie (Ireland only). Live radio coverage of England v Ireland on Saturday Sport (14:00) on RTÉ Radio 1 and RTÉ.ie (Worldwide).
User contributions and/or comments do not, unless specifically stated, represent the views of RTÉ.ie or RT&Eacute.
Click here for Terms of use

RTÉ Sport sport headlines