Friday 25 April 2014 19.18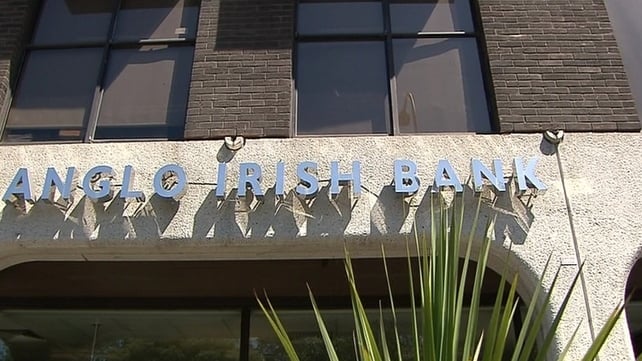 400 staff at the former Anglo Irish Bank are to get additional redundancy payments
Around 400 staff at the former Anglo Irish Bank, now known as IBRC, are to get additional redundancy payments from a €5.5m fund set aside by the special liquidators.
After the Government put IBRC into liquidation, staff were only entitled to statutory redundancy amounting to two weeks' pay per year of service capped at €600 per week.
This was substantially less than the four weeks per year of service that applied for redundancies prior to the liquidation.
However, following negotiations chaired by Labour Relations Commission Chief Executive Kieran Mulvey, a formula for ex gratia lump sums has been agreed.
The additional payments will only apply to staff earning less than €120,000.
It is understood that employees with less than two years' service will get a lump sum of €2,000.
Those with service of between two and ten years will get a lump sum of €15,000, while those with service in excess of ten years will receive €18,000.
Sources noted that while the lump sums would not bring the redundancy terms up to the level of pre-liquidation deals, they were an improvement on statutory payments.
TOP STORIES

RTÉ News – Business Headlines