Tuesday 13 May 2014 18.34
1 of 2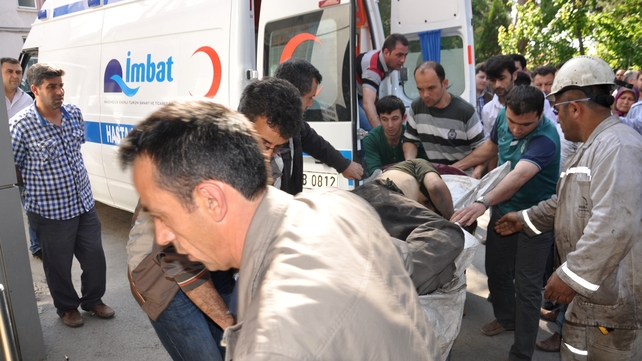 As many as 300 miners could be trapped in the mine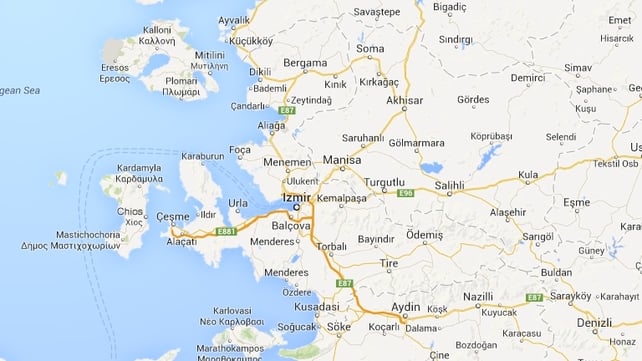 The incident happened in Manisa (Pic: Google Maps)
An explosion and fire in a coalmine in western Turkey killed at least four miners today and may have trapped as many as 300 more, officials said.
The blast happened at a mine in Soma, around 120km northeast of the Aegean coastal city of Izmir.
It took place during a change in shifts, leading to uncertainty over the exact number of workers still inside, labour union officials said.
"They are pumping oxygen into the mine, but the fire is still burning. They say it is an electrical fault but it could be that coal is burning as well," Tamer Kucukgencay, chairman of the regional labour union, told Reuters by telephone.
Television footage showed dozens of fellow workers and family members gathering outside the hospital in Soma, a coal mining community in Turkey's western province of Manisa.             
Local member of parliament Muzaffer Yurttas told broadcaster CNN Turk that four people had been killed and 20 others taken to hospital, retracting his earlier statement that 20 people had been killed.
Nurettin Akcul, head of the Turkish Mine workers' union, said five workers had been killed in the blast, which he said happened around 2km below ground.
Energy Minister Taner Yildiz confirmed that a fire had been triggered by an electrical fault and that workers had been killed, but declined to say how many.
Mehmet Bahattin Atci, mayor of Soma, said 200-300 workers were still inside following the explosion.
The head of the local fire service also told Turkish television that around 300 workers were still trapped.
TOP STORIES

RTÉ News – News Headlines